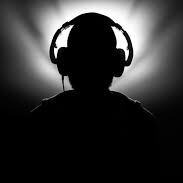 Bobby Vee




Vee in 1962

Background information

Birth name

Robert Thomas Velline
Born
April 30, 1943
Fargo, North Dakota, U.S.
Died
October 24, 2016 (aged 73)
Rogers, Minnesota, U.S.
Genres

Occupation(s)

Singer, songwriter
Instruments
Vocals, rhythm guitar, bass, piano

Years active

1959–2014
Labels
Liberty Records
Website
www.bobbyvee.net
On March 28, 2011, he became the 235th inductee into the Rockabilly Hall of Fame.
Vee went on to become a bona fide star. He regularly performed at Winter Dance Party memorial concerts in Clear Lake. His three sons, all musicians, performed with him there.
A comedy about a songwriting contest, originally released in 1961 as Double Trouble. Scenes were added of Ray Charles (doing "What'd I Say") and Bobby Vee ("More Than I Can Say").
Selection of early 1960s performers woven through a plot about a bratty, rich teenage girl looking for her boyfriend. Vee sings "At A Time Like This".
British teens win the right to vote, so the two major political parties strive to win this new voting bloc to their sides. Meanwhile, there's a parade of pop stars including Freddy Cannon, Ketty Lester, Jeremy Lloyd, Bobby Vee, the Crickets, the Springfields, Jet Harris, Tony Meehan, Joe Brown and the Bruvvers, the Tornados, Brian Poole and the Tremeloes and Johnny Tillotson. Vee sings "All You Gotta Do Is Touch Me" and "The Night Has A Thousand Eyes".