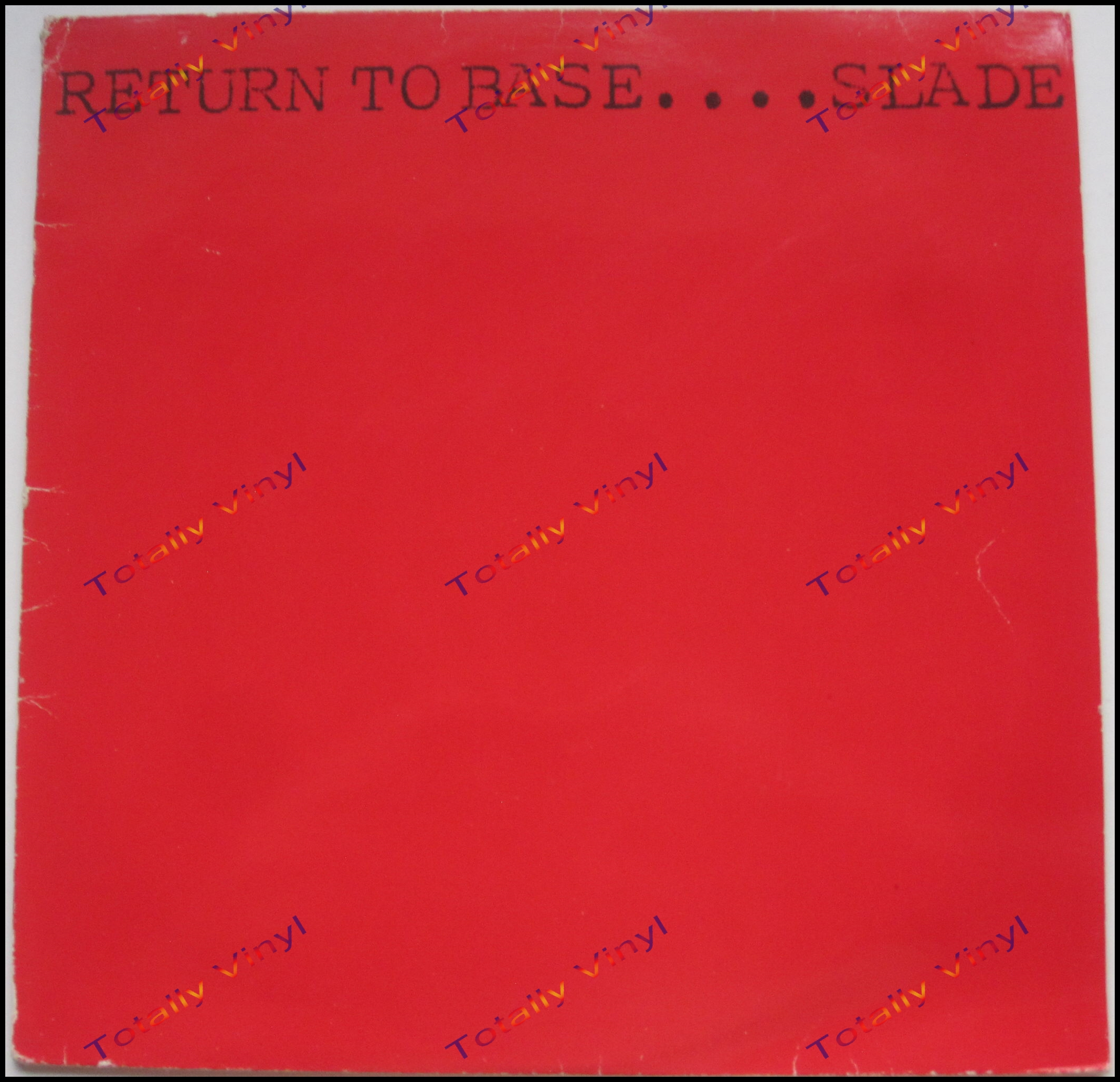 Return to Base
The album's unsuccessful lead single, "Ginny, Ginny", was described by band member Jim Lea as being "very catchy".

---

"Sign of the Times" is a ballad about technological revolution. It was released as a single but failed to chart.

---

The opening track, "Wheels Ain't Coming Down", tells the tale of a near-death flying experience in

Los Angeles

involving band members Noddy Holder and Jim Lea. It was released as a modest hit single in 1981.

---

Problems playing these files? See media help.
| No. | Title | Length |
| --- | --- | --- |
| 1. | "Wheels Ain't Coming Down" | 3:40 |
| 2. | "Hold on to Your Hats" | 2:32 |
| 3. | "Chakeeta" | 2:26 |
| 4. | "Don't Waste Your Time (Back Seat Star)" | 3:28 |
| 5. | "Sign of the Times" | 3:57 |
| 6. | "I'm a Rocker" | 2:46 |
| 7. | "Nuts Bolts and Screws" | 2:30 |
| 8. | "My Baby's Got It" | 2:34 |
| 9. | "I'm Mad" | 2:46 |
| 10. | "Lemme Love into Ya" | 3:26 |
| 11. | "Ginny, Ginny" | 3:38 |
Chart (1980)
Peak
position
Belgium Telemoustique Albums Chart[36]
1
Slade
Additional personnel
Andy Miller – engineer
Dave Garland, Mark O'Donoughue – assistant engineers
George Peckham – cutting engineer
Eric Massey – art direction